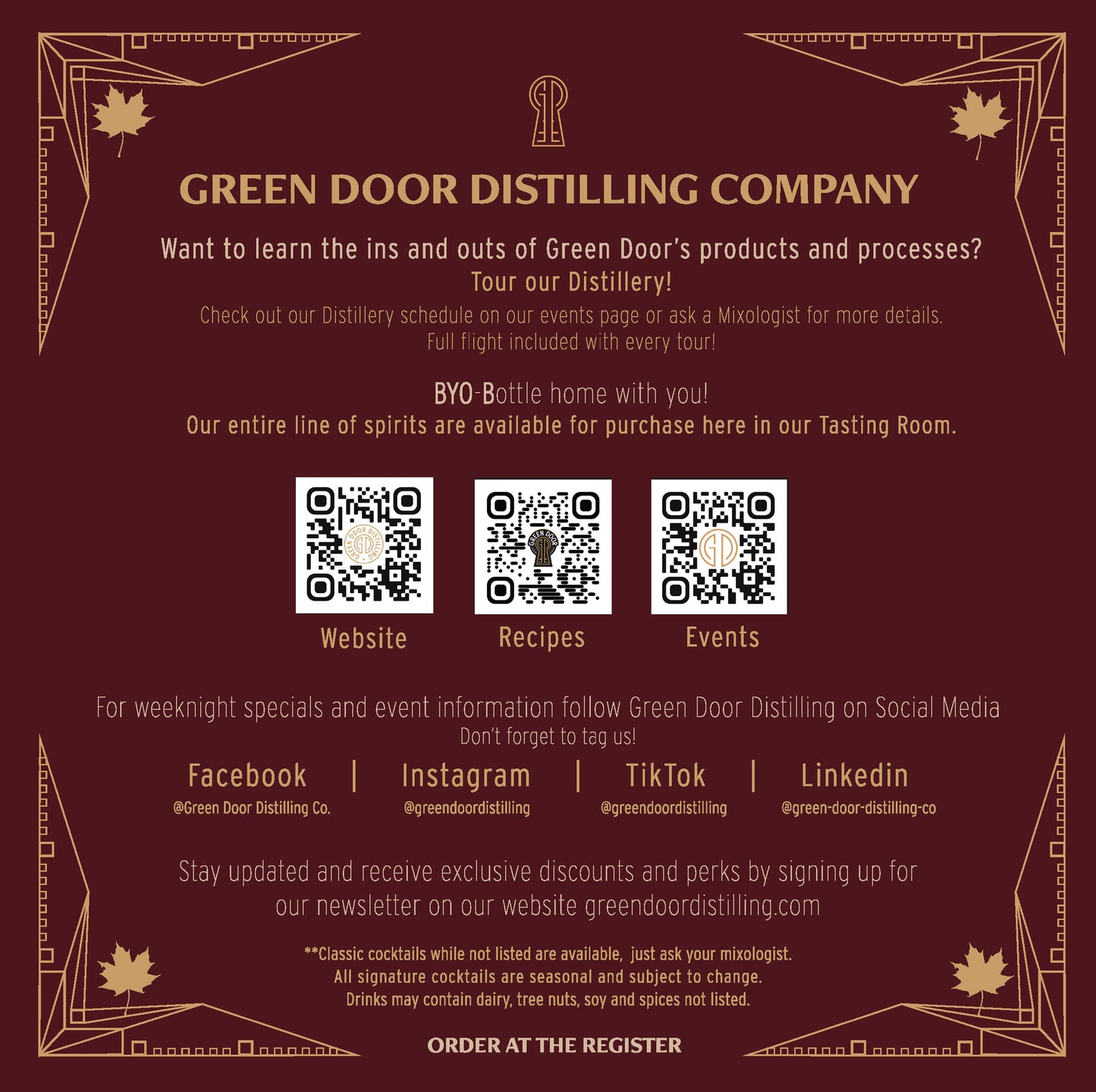 Zero Ducks given
We have a new, delicious addition to our Fall Menu!
This Botanical Gin cocktail is served up in a tiny bathtub and is garnished with a Green Door Distilling rubber ducky that is yours to keep!
Enjoy this refreshing, adorable drink in the ambiance of our Tasting Room, or enjoy it outside on our newly redesign patio!
STOMACH GROWLING?
Although we don't serve food in the tasting room, we encourage patrons to bring their own or order from one of the many local restaurants for delivery!
Here, we'll make it even easier for you...