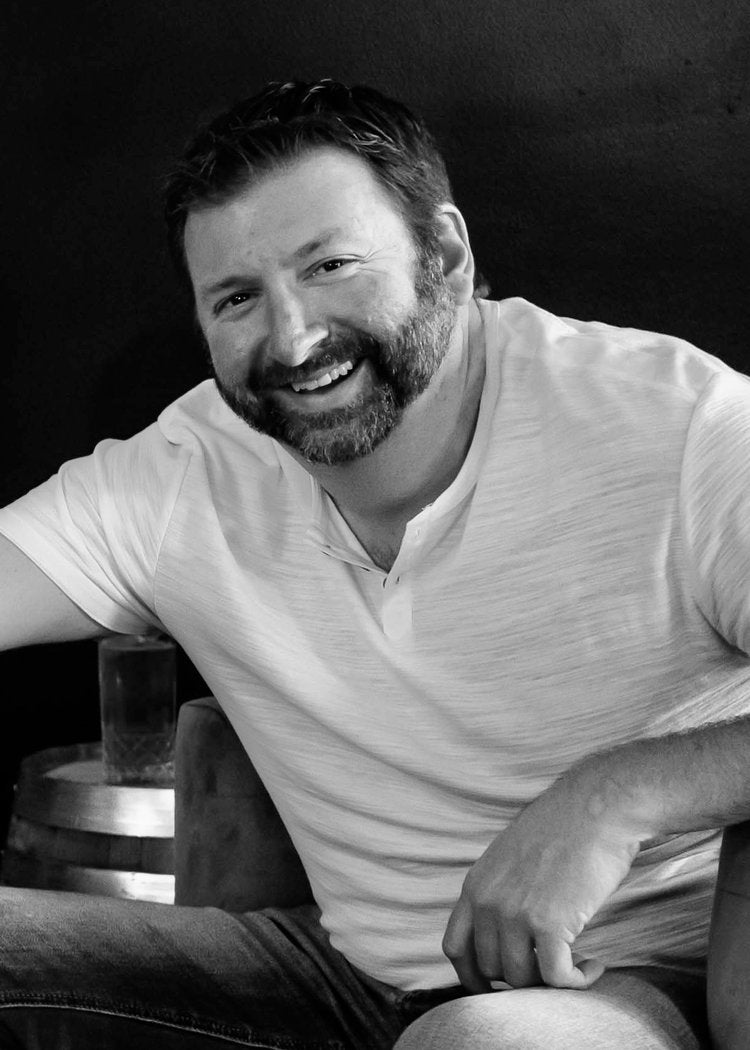 Scott Benton
Scott Benton, an entrepreneur at heart and a visionary in practice, is co-owner of Green Door Distilling Co. Scott is also an equity partner in the Grand Rapids Gold G-league basketball team, through which he first connected with Steve and Ben.
Scott demonstrated his passion for making things happen when in 2008 he founded and built his own printing business, bringing new and innovative technology to the market. As CEO and President, he now owns and oversees the direction of what's become Vizcom Media, a leading, national grand format printing company.
Scott is also a big supporter of community efforts including the Mental Health Foundation of West Michigan: BeNice, and the American Cancer Society.
"I'm thrilled to be partnering again with Steve and Ben on this venture. I appreciate the entrepreneurial spirit, vision for success, and friendship we share. Together, we see huge possibility to grow Green Door and bring excellent products to customers in Michigan and beyond."
Steve Jbara
Co-owner of Green Door Distilling Co., Steve Jbara's entrepreneurial experience extends across a myriad of different industries.
Along with Green Door, Steve is the founder and co-owner of the Grand Rapids Gold G-League basketball team, CEO and co-founder of Detroit-based ad agency Atomic Honey, and Chief Strategy Officer of Brooklyn-based CO2 technology firm, Air Company.
And, if that resumé wasn't mind-boggling enough, Steve also has a seat on numerous boards and committees including; The Gilmore Car Museum, The Special Olympics of Michigan, Detroit Sports Commission, Endeavor Detroit, and Brilliant Detroit (to name a few).
"Scott, Ben, and I go way back. Collaborating with them on a business in Kalamazoo means a lot— like coming back to my roots. I've been lucky to be a part of different companies all over the country, but Kalamazoo is my hometown, and building something here means a lot to me."
Ben Wallace
Ben Wallace is Green Door Distilling's most recent addition to the family, joining the team in the spring of 2022.
After an extensive (and impressive) career in the NBA, Ben has branched out with partnerships in numerous industries. Most recently, he launched his own line of products and merchandise, BW Undrafted, with a Michigan-based cannabis company.
Alongside his partnership with co-owners Steve and Scott, Ben also plans to launch a BW-inspired product line within Green Door— coming soon!
"Steve, Scott, and I have worked on a number of companies together and the three of us have found great balance and success in those endeavors. I look forward to putting Green Door on the map in the state of Michigan."
Shaneé Marvin
Kalamazoo-native, Shaneé Marvin, joined the Green Door Distilling leadership team in May of 2022 and has already taken the distillery by storm. Her "get-it-done" attitude and inability to settle for anything less than the absolute best have been an asset to the Green Door team.
Shaneé has years of experience in strategy, digital and operations and is currently serving as Director of Strategy for the Grand Rapids Gold as well as Director of Strategy & Digital for Detroit-based advertising agency, Atomic Honey. 
Along with managing nearly every aspect of the day-to-day operations within the distillery, one of the most notable (and respected) things she brings to the table is her unfailing optimism about business… and just about life in general. 
"Being proactive can take you far, but learning how to be reactive in a positive way will take you even further."